The 2022 Subaru Love Promise Community Commitment Award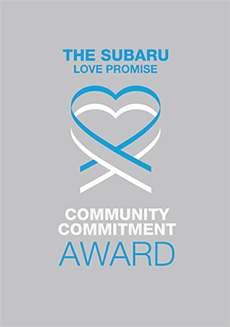 We've been nationally recognized for our dedication to our community and the Subaru Love Promise.
We're honored to receive the 2022 Subaru Love Promise Community Commitment Award. This award nationally recognizes Subaru retailers who are making the world a better place while demonstrating an outstanding commitment to supporting passions and causes in local communities. These efforts are focused in important areas such as the environment, community, health, education, and pets.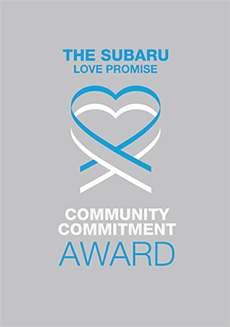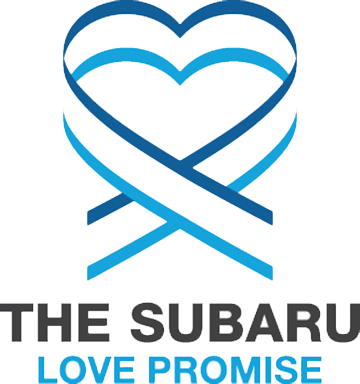 What is the Subaru Love Promise?
Subaru and our retailers believe in making the world a better place and the Subaru Love Promise is our vision of respecting all people. This is our commitment to show love and respect to our customers and to work to make a positive impact in the world.
How is Morehart Murphy Subaru dedicated locally to the Love Promise?
Our Love Promise can be seen in various partnerships with local charities and non-profits. We're grateful for the opportunity, not only to be a part of our community, but to serve it as well.
La Plata Electric Assoc. Green, Power
Durango Education Foundation, Fort Lewis College Foundation
Community Connections, Iron Horse Bicycle Classic, Women's Resource Center, United Way, Rotary International
Love Promise Stories from Morehart Murphy Subaru
Subaru and Morehart Murphy Subaru believe in making a positive impact on the communities in which we live and work. We uphold that belief through our Love Promise Community Commitment. Every month, we select inspiring stories from customers and partners from around our area who strive to support our collective commitment and feature them here
Helping Annie's Orphans - Steve S
Morehart Murphy Subaru hosted Annie's Orphans on November 3, 2022, for their annual Subaru "Make A Dog's Day!" Several dogs were brought to the showroom for customers to play with and hopefully adopt. Annie's Orphans, located in Durango, Colorado, provides a safe haven for abandoned, neglected, and abused dogs, and has offered this service for more than thirty years. They can be reached at (970) 759-8811, or via email at anniesk9orphans@yahoo.com. Their website is https://www.anniesk9orphans.org/
---
Iron Horse Bicycle Classic 50th Anniversary - Kermitt B
Morehart Murphy Subaru has been a sponsor of the Iron Horse Bicycle Classic for 35 years. Proceeds from the race benefit the Davis Phinney Foundation and the Durango Derailers. The Davis Phinney Foundation helps people with Parkinson's live well today. The Durango Derailers fund ensures families from SW Colorado have no financial barrier with their travel to Children's Hospital Colorado for acute care or scheduled visits.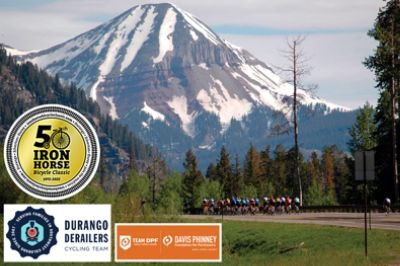 ---
Golf for Education - Steve S
Morehart Murphy Subaru is a proud longtime supporter of the Tom Hartney Golf for Education Tournament. Proceeds from the tournament support DEF's mission to develop resources outside the capacity of the regular Durango School District 9-R budget. DEF Grants bring innovative technology, materials and programs that enhance the educational experience in 9-R Classrooms.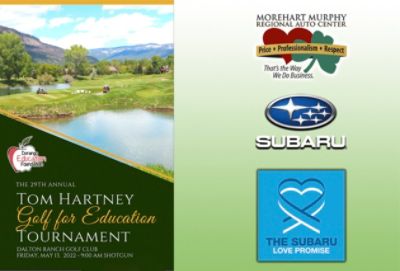 ---
Morehart Murphy Subaru Connects with Our Community through Disability Services - Tara K
For almost ten years, Community Connections has been the honored local beneficiary of Subaru's Share the Love Campaign through Morehart Murphy Subaru. As a provider of disability services for southwest Colorado, we are committed to ensuring our communities are places where people with disabilities can fully belong and live, love, learn, work, and play along with our nondisabled peers. Through the contributions of Morehart Murphy and Subaru, we have been able to focus on our inclusion efforts, even throughout a global pandemic. Our Flower Fairies project began in 2021 with a partnership between Adela Floral, Manna Soup Kitchen, and Community Connections. The project began when Adela Floral started brainstorming ideas for how to give a new life to flowers left over from weddings. Clients with Community Connections are using the flowers to make new, gorgeous arrangements, which are then taken to local nursing homes and assisted living facilities for the enjoyment of the residents. Manna Soup Kitchen solved the problem of refrigeration and workspace by donating their kitchen. Morehart Murphy Subaru rounds out the collaboration with their financial support. It's a perfect example of how inclusion really does connect our community! Without Share the Love support, Community Connections would struggle to support creative projects such as the Flower Fairies on our state funding alone. We are so honored to be a part of the Share the Love campaign each year, and we appreciate all our friends over at Morehart Murphy Subaru for their belief in our work.
---
2021 Fall Blaze raises $55,000 for FLC Cycling - Dave H
A very special thanks goes out to our title sponsor, Morehart Murphy Subaru, for being a driving force behind the Blaze since its inception, and helping the team raise over $450,000 for student athlete scholarships in 14 years. Thanks to the generosity of sponsors, riders and fundraisers, the FLC Cycling Team raised more than $55,000 to help our team be successful over the next 12 months. A shout out goes out to everyone who directly supported student fundraising campaigns; your gifts helped us raise more than $20,000. Parents, family and friends made a huge impact on the FLC Cycling team, and our students feel your love! More than 200 cyclists joined us for Road, Gravel, and Mountain Bike rides. A great time was had by all at the post ride celebration with great food, live music and cold beverages. And we couldn't have had such a successful event without our dedicated volunteers! Thank you.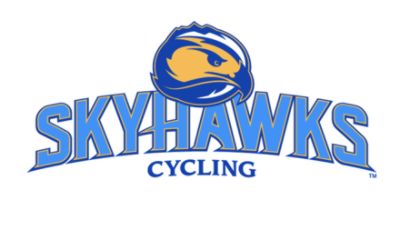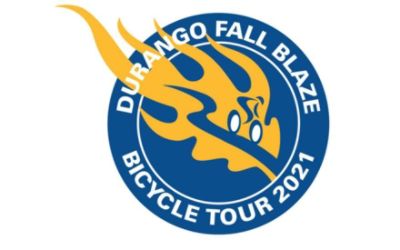 ---
Morehart Murphy Subaru Helps Bridge the Gap - Amy B
The Durango Education Foundation (DEF) cultivates life-changing learning opportunities and helps provide resources that positively impact the 9R School District in Durango, Colorado. For the 2021/2022 school year, the DEF Board of Trustees decided to focus its efforts and funds on bridging the academic gaps of students. The impact of the pandemic on K-12 student learning is significant and widened pre-existing opportunity and achievement gaps in literacy and mathematics. As a response, DEF created the $250K Challenge, Bridge the Gap, to help fund: -After-school programs (such as robotics, coding, computer science) -Classroom text sets -Early Literacy and Math Programs -Interventionists -Socio-emotional Resources Morehart Murphy Subaru generously donated $25,000 to the Bridge the Gap, which is the highest level of sponsorship. DEF will use these funds to make life-changing learning opportunities for students negatively impacted by the COVID pandemic.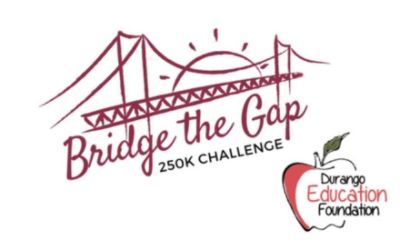 ---
Supporting Music in the Mountains - Angie B
Durango, CO., July 2021 – For more than 35 years, Music in the Mountains has produced an exceptional summer classical music festival with musicians of the highest caliber and has provided complimentary music education programs for local youth. The success and growth of the organization is due in large part to the support of our local business sponsors. Music in the Mountains is proud to again receive a $5,000 corporate sponsorship from Morehart Murphy Subaru, making it their 15th year of partnership with Music in the Mountains. The Family Concert presenting sponsor – Morehart Murphy Subaru - allows Music in the Mountains to create an unforgettable evening for children and their families. Thanks to their financial support we are able to keep ticket prices at the low cost of $5/each. Each ticket includes a hot dog dinner, root beer float and a 30 - 40 minute concert. The dinner is held picnic style outside the Community Concert Hall at Fort Lewis College and the concert is held inside the beautiful performing arts space. The hall seats 600 and always sells out. The music and story itself are educational in nature and specifically designed for children. This year's Family Concert features the story of Tyrannosaurus Sue and explores the life, discoveries and adventures of Sue the Tyrannosaurus Rex. Narrated and conducted by Maestro Figueroa, this delightful tale is told through instruments as characters. Children of all ages enjoy the sounds and adventures as Sue explores her world. This event is a highlight of the entire Festival each summer! "We feel very fortunate to have the loyal support of Jim Morehart and Pat Murphy and their entire team," said Angie Beach, Executive Director. "We know that the pandemic hit the auto industry particularly hard and the fact that they are standing by us now means the world to us."Music in the Mountains is a fully integrated festival of orchestra, chamber music, and world music performances. Its year-round Music in the Mountains Goes to School program reaches thousands of local elementary and secondary school students in the Four Corners region through hands-on instruction and free concerts. Ticket sales generate less than 20% of total revenue. A 501(c)(3) corporation, Music in the Mountains is supported through contributions from foundations, businesses and individuals, locally, regionally and nationally.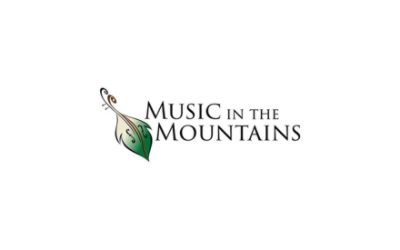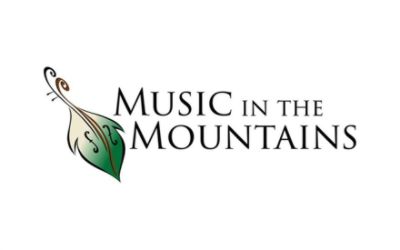 ---
Tom Hartney Golf Tournament - Steve S
Morehart Murphy was the Title Sponsor as well as the Hole in One Sponsor for the 28th Annual "Tom Hartney Golf for Education Tournament" to benefit the Durango Education Foundation on May 14, 2021. The Durango Education Foundation (D.E.F.) is a community organization of dedicated volunteers and paid staff, who together cultivate life-changing academic learning opportunities for Pre-K through Grade 12 students in Durango School District 9-R, and provide resources that positively impact the educational experience of the 9-R community.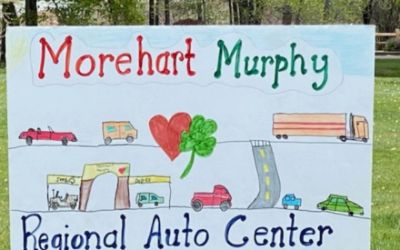 ---
Annie's Orphans wag tails for Morehart Subaru - Anna A
When Morehart Subaru told Annie's Orphans they'd provide funds to help our dog shelter here in Durango, we were thrilled beyond belief. We know how much Morehart Subaru does for our community and the various worthy organizations and it warmed our hearts to know that we were recognized by such an outstanding organization as being a 501(c)3 worthy of their help and attention. Annie's Orphans has been in the business of saving homeless, abandoned, neglected, and abused dogs in the Greater Four Corner region and beyond for nearly 35 years. In that time, we've had nearly 3,500 dogs come into our shelter and we've found permanent homes or provided sanctuary for more than 3,000 of them. Obviously, some have died due to age and illness. We are able to keep our kennel doors open only because of fundraising, donations, and grants … we get $0 in government subsidies. Our major expenses each year are veterinary bills, utilities (electricity) to heat the kennels, and food. Normally, we hold two fundraisers each year and they help us significantly with these expenses. This year, the Covid pandemic has impacted us greatly because we were not able to hold either fundraiser. We know this fundraiser is geared toward underdogs who are challenged either by age, visual impairment, missing limbs, deafness, disfigurement, or chronic illness. While we've had our share of those – and still do – we actually feel that all our dogs are underdogs as the vast majority of them have been abandoned and left to starve and fend for themselves. Many who have entered our shelter were literally on death's doorstep and if it were not for the intervention of a kind stranger bringing those dogs to us, they would die – and we believe this makes them underdogs. We also work closely with a shelter in NM which is challenged by an alarmingly high rate of puppy overpopulation. As we are able, we try to ease their burden and bring their dogs to our shelter for adoption. Many of these dogs are sick due to starvation and lack of care and we make it our mission to bring them back to health and adopt them out to loving homes. The stray animal population in our region is one of the main reasons we must remain open. We want to use the funds from Morehart Subaru toward spay/neuters of the dogs that come into our shelter. Curbing pet overpopulation is the only way we can ensure that each animal has a loving home. At Annie's Orphans, we feel we must do our part. Our favorite quote is "Saving one animal will not change the world, but it will certainly change the world for that one animal." We are so very grateful to have been chosen by Morehart Subaru as a recipient of their National Make a Dog's Day Program. Thanks Morehart Subaru for changing the world for animals. Information about our shelter can be found on our website - https://www.anniesk9orphans.org/ and our FaceBook page https://www.facebook.com/Annies-Orphans-Durango-CO-220982684729735 And below you'll find a couple links to videos made for us by volunteers.https://www.youtube.com/watch?v=n_59lBQBiKk&ab_channel=BlueLilyProductionshttps://www.youtube.com/watch?v=V7NeLUo_PG0&ab_channel=BlueLilyProductionsThanks again Morehart Subaru – you have us chasing our tails with joy!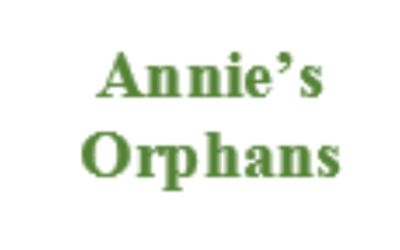 ---
There is more to me than my disability - Ellen S
Durango, Colo. – On April 23rd, for the 6th year running, Subaru of America on behalf of Morehart Subaru proudly awarded Community Connections, Inc. with a $10,875 donation. Community Connections is the only local not-for-profit organization to benefit from "Share the Love," through a combination of Subaru of America, Morehart Murphy Subaru and, indirectly, customer donations. Of every Subaru the dealership sells, $250 is earmarked for the Share the Love fund. Tara Kiene, Community Connections CEO, thanked Jim Morehart, members of his staff and Subaru of America. "We are so grateful for this support each and every year we've received it. This year's donation will help Community Connections realize its strategic plan goal to achieve social inclusion for children and adults with intellectual and developmental disabilities who wish to live, learn, work and play in our community in the same ways as other community members without disabilities." CCI was founded in 1985 to serve individuals with intellectual and developmental disabilities in Southwest Colorado. Headquartered in Durango at the Columbine Center in Bodo Park and a day habilitation program site at the Holly House, CCI also operates an administrative office and day program site in Cortez. In Fiscal Year 2018, CCI served 361 children and adults in Archuleta, Dolores, La Plata, Montezuma, and San Juan Counties. Community Connections' mission is to create opportunities for children and adults with intellectual and developmental disabilities to lead healthy and fulfilling lives within our community. It envisions a community where all people with developmental disabilities have the same opportunities as other community members. Find out more at communityconnectionsco.org. Attached photo: Surrounded by representatives from Morehart Murphy Subaru, including Jim Morehart (far left), Subaru of America and Tara Kiene, CEO/President (far right), Community Connections, Robert Mestas and Mollie Hanson (left to right holding the check replica) accept a $10,875 2019 Share the Love donation from Subaru of America on behalf of Morehart Murphy Subaru.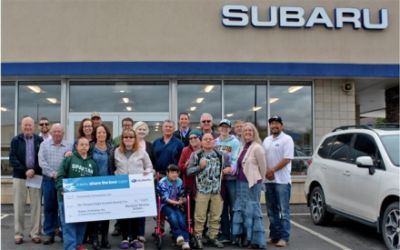 ---